It's not ShutterFest LIVE, but it's a pretty good hold over until we get there. Let's get excited and enjoy some amazing content together. This includes classes from past ShutterFest platforms, Canon Theatre classes AND Extreme (never before published!)
Don't have a ticket to shutterfest?
You can get access to this video content with a ticket to ShutterFest, OR a ticket just for the watch party!
Includes access to watch party + the conference
Includes access to watch party
Make sure you are logged in to your account, the same account you used to buy your tickets, and you will be able to watch each video.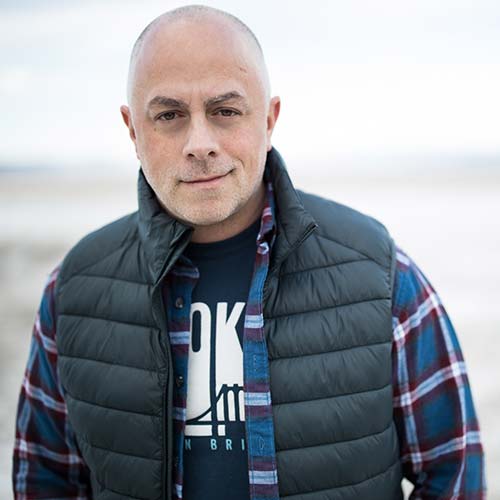 Growing your business in an uncertain economy
We live in uncertain times and while no one knows all the answers, there are things we can do to ensure we are ready for success when the dust settles. In this LIVE OPENING SESSION, Sal Cincotta will talk about his business and how he is ensuring his team are posied for success. Sal will talk about marketing initiatives and opportunities that they will be pursuing in Weddings, Seniors, Headshots, and more. In addition, Sal and his team will be taking Q&A.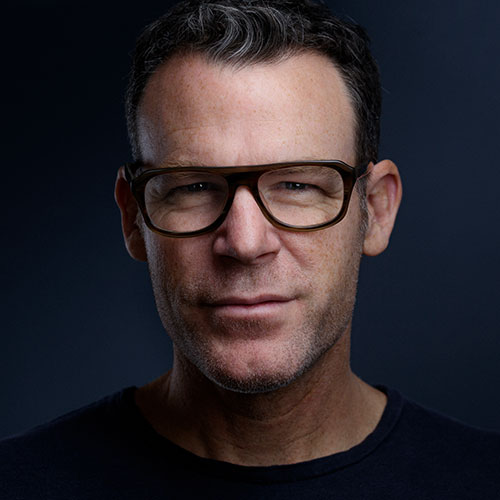 20 years ago a headshot was the calling card for every actor with the desire to make it in Hollywood or on Broadway. Peter Hurley's photographic journey began capturing these up and comers as they set forth to pursue their dreams. Little did Hurley know that a fundamental shift was about to occur as social media shed new light on the need for a quality profile picture and the pool of people searching for these talented headshot specialists exploded. The Headshot has been redefined and headshot photography is now producing 6 figure incomes for many of those who have honed this craft.
Peter is so excited to be back at ShutterFest to give his lecture: The Headshot Redefined. Which is his take on how headshot photography has evolved and why so many of his students are using his techniques to capture a piece of this growing pie. The author of "The Headshot," Hurley coaches the largest team of headshot photographers in the world through his Headshot Crew coaching/referral program and in this class he will be redefining what a headshot is in 2019. He'll delve into why a simple recipe could mean all the difference in getting your foot in the door of this growing genre of portraiture. From his signature lighting, posing and directing techniques everything is fair game and you'll get slew of wisdom from the leader in the headshot industry. Whether you want to venture into a headshot business yourself or just pull the best out of anyone that steps foot in front of your camera this class is for you.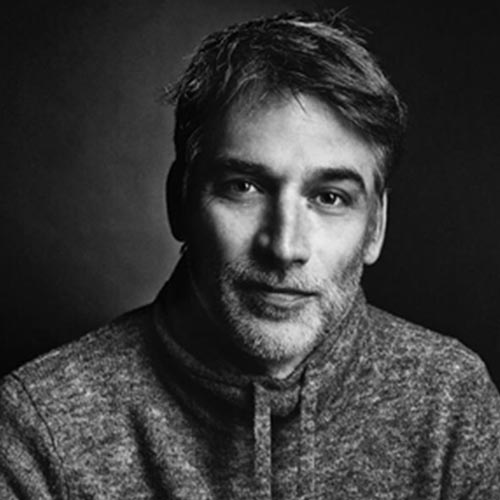 Why Your Clients Choose You
In this class Fabio will share with you the results of a successful career for over 20 years in Brazil, one of the most competitive markets in the world, showing how to differentiate in an extremely leveled market.
Being a very good photographer is not enough anymore? Fabio will analyze and unravel the process of choice and will give the necessary tools for you to help the customer to choose YOU, significantly increasing your chances to turn meetings into to closed contracts.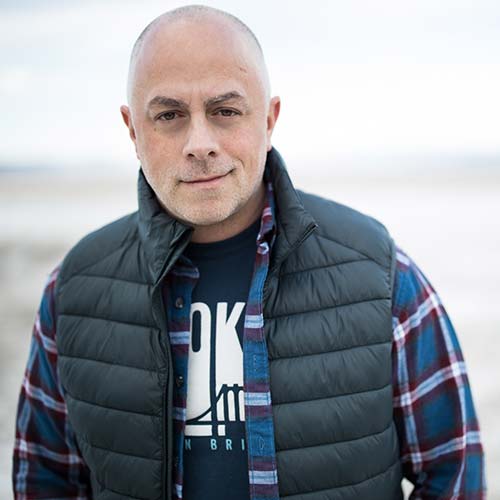 Marketing | The Only Way to Make Money
In today's extremely competitive landscape standing out from the crowd is a daunting task for any small business owner. Generating new business is more than just waiting for referrals to come in. In this class, Sal will dive into new marketing ideas, concepts, and execution plans to help you and your business grow immediately.
If you want new clients and clients that will spend the money you want to charge – this is a must attend class. If you don't know what some of the topics below mean – THIS IS A MUST ATTEND CLASS!
Topics covered include:
Facebook Advertising
Google AdWords
Organic Marketing
Lead Generation
Lead Nurturing
Lead Conversion
Campaigns – CTA
Campaigns – Awareness
Campaigns – Lead Magnets
DRIP Marketing Strategies and Tactics
And more!
You will leave with your mind opened to the new world of marketing and how you can control your financial destiny.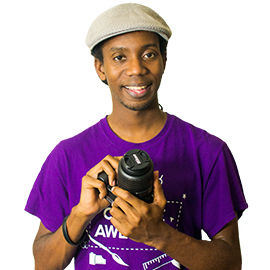 Personal Branding: Turning a Passion into Profit
Many people in the online world will tell you that you should develop your personal brand, but they rarely qualify or quantify that statement.
What do you get out of developing your personal brand, and how do you even begin to build one? In this class we'll be discussing not only how to establish a powerful personal brand that delivers value, but how to monetize it and make it profitable. The digital world and new technology has opened tremendous opportunities to all of us, but you don't have to be a digital wizard to master personal branding; because it comes down to how you tell your story and make people care, the platforms are just tools. With a focus on creating value, and presenting well, you can turn your passion into profit.
What is a Personal Brand and Why Does It Matter?
Platforms that let you monetize your passion
How you can make your passion practical
Develop Your Communication Strategy
Create a Content Calendar
Making Content: Create, Curate, Document
Build Your Digital Footprint and Portfolio
Why you should position yourself as a subject matter expert
The reason you should always diversify your revenue streams
Using your personal brand to connect with bigger businesses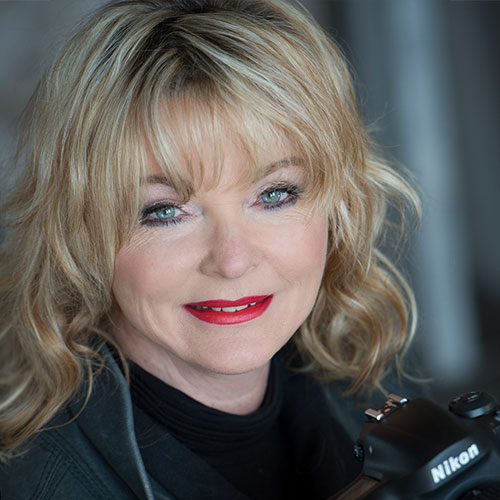 This exciting educational experience features the captivating style of internationally acclaimed photographer, Bambi Cantrell. Ms. Cantrell will demonstrate some of her latest trendsetting concepts in working with shapes behind a screen. These breathtaking images go beyond the typical portrait, and give your photography that fine art feel. Join us for an action packed, visually stimulating program, that will give you simple, effective tips you can incorporate into your photography business right away.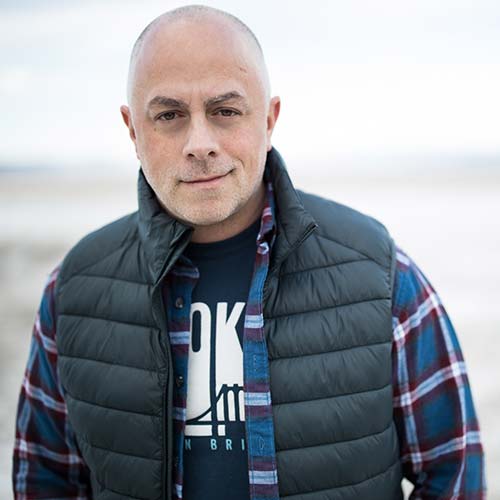 Mastering In-Person Sales
In-Person Sales doesn't have to be hard. In this class, Sal will show you exactly how to set up and run your In-Person Sales process to ensure your studio maximizes sales and profits. Beginner to Advanced, you will learn something in this class. Salvatore Cincotta Photography has been a top producing studio for 10 years now. Learn how to take your sales to the next level.
Topics include:
Overview of a real-world IPS workflow.
Tools used to maximize your sales workflow.
How to run in studio sales.
How to run online sales with destination clients.
How to overcome the most common objections from clients.
And more.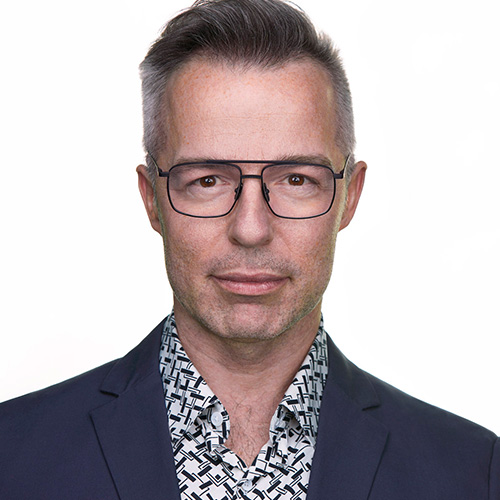 Why Dream Clients Aren't Booking You and How to Fix That
"But I'm a photographer, not a writer!"
Nope. Sorry. That won't cut it anymore. You may take great pictures but if your messaging is off, jobs don't flood in. Your About Page, your Instagram profile description, the way you communicate with your clients… if it's all about you, the only brand experience they will have is a selfish one.
In this Xtreme Class, Jonathan Tilley breaks down the subtle art of brand messaging to convert cold leads into hot clients. Bring a pen. Charge your laptop. Turn your phone to Airplane Mode. It will be a notes-scribbling extravaganza where you'll walk away knowing exactly what to say on- and off-line for your photography brand and business.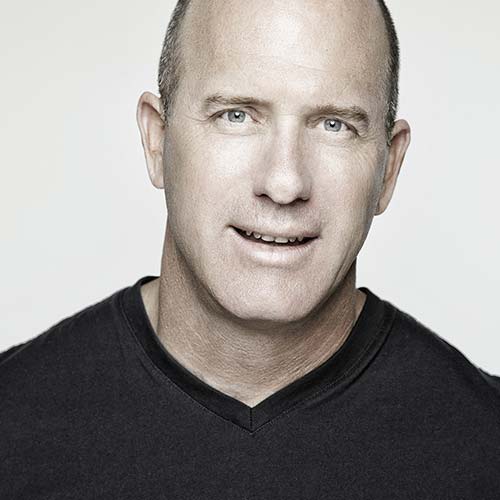 Without question we are in the greatest age of photography since its introduction.  We have more tools to create today than ever before in the history of mankind. The question is how do we compete in todays marketplace?  Joel starts by redefining the photographic process.  How we perceive ourselves can drastically influence the final outcome of you work.  Joel emphasizes the fact that if you have a passion to create, then you are by definition an artist.  It is this uniqueness that in the end is our greatest asset as we try and separate ourselves from the masses.
Joel points out the single greatest reason why we fail at succeeding and fulfilling our dreams and aspirations.  He will cover everything from keeping up the trends to overcoming your competition.  Joel has never been shy about sharing his techniques, but he points out that all the techniques in the world will do you little good if you take out the creative process.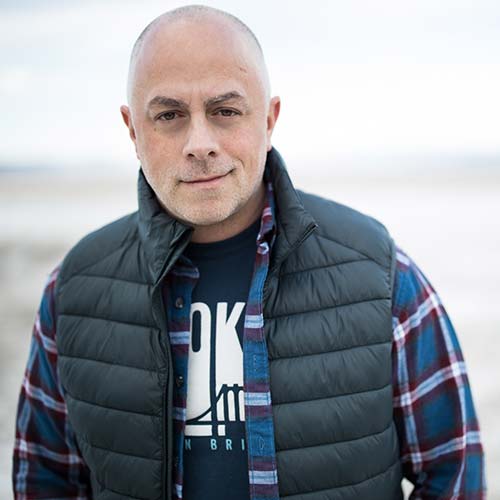 Dominating Your Local Market: A Blueprint to Success
Ever wish you could be the 800-pound gorilla in your market? Or does it seem impossible? Well, it's not, and it might be easier than you think.
In this course, Sal will lay out a strategy with tactics to help you achieve your goals. It takes more than just being a good photographer. Anyone in business more than 6 months understands this. You have to build a brand that resonates with your clients. Your brand, its voice, your services, your prices, and your images must all work together in unison as a beacon to attract the right clients.
Lift the cloud of confusion lingering over your business. This is how you grow your business and your bottom line.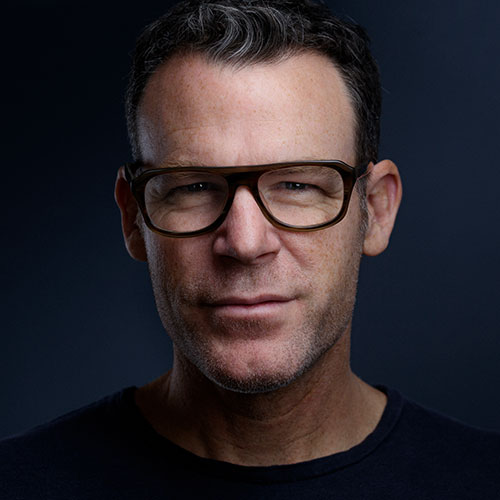 As we all know, it's very easy for one to pick up a camera for the first time and fall in love with photography. We've all felt that shabang'in feeling and if you are reading this then you most likely thoroughly enjoy photographing anyone that steps foot in front of your lens. At first, it's a hobby and then one day the thought hits you, "Hey, I think I can charge for this!" It could be a kid's session or a family portrait that gets the ball rolling for you. However, in order to turn this killer hobby that we all love into a business, we need to figure out how to milk that camera for everything it's worth.
Peter Hurley built his career from scratch and shot everything that came down the pike before setting his sights on headshot photography. He firmly believes that if you are going to play the portrait photographer game, then without a doubt headshots should be on your list of available services. Headshot photography is a growing field that requires a unique skill set comprised of the combination of technical know-how coupled with your ability to direct your subject. In this class, Peter will run through his process that propelled him to become the leader in this industry. He'll go through how to get started with building your kit as well as directing your subject and creating a consistent look that gets you booked. If you enjoy photographing humans and would consider adding headshot photography to your list of services then this class is definitely for you!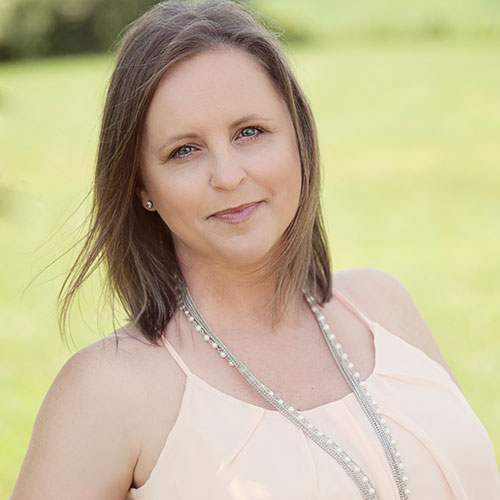 If you are like me, when I see something unique, I ask myself, "Can I put a baby in that?" Let's dive into posing newborns in props.
We will focus on the do's and don'ts of putting babies in props and how to do it safely.
How to choose the best props to achieve a safe session
How to prepare your props so baby is secure
Composites = Safety
Lighting and angles
Some wrapping is involved in prop posing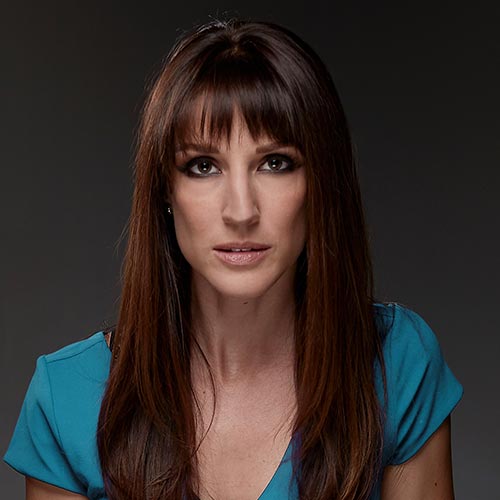 Done is Better Than Perfect
Vanessa takes you inside the mind of a creative. She'll expose how the need for perfection both drives and hinders us business owners, what is really causing you to fail or succeed and how you can take control of your photography future without excuses.
Perfection is the road to stagnation but you'll learn how to make it the springboard to your motivation. This class will teach you how to take control in places you're procrastinating for fear of failure and teach you to be ok with who you are and where you are without being complacent. Warning: this class is not for snowflakes.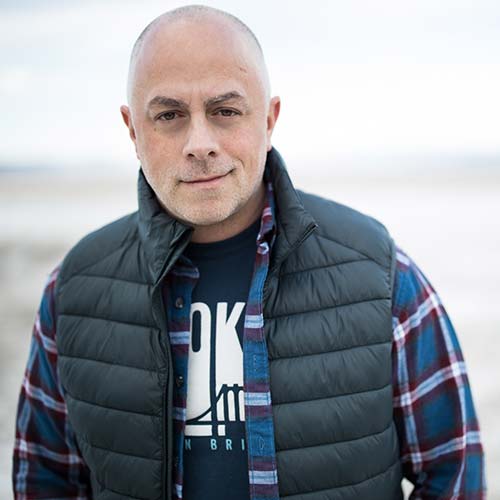 Dare to Be Bold: The 1%ers
We all strive for success in our businesses and our careers, but do you have what it takes to make it to that elite level? Do you have what it takes to stand out from the crowd? Are you ready to be in the top 1%? Many will say "bring it", but few can deliver on the work needed to get there. Sal Cincotta has landed in the Inc 5000 Fastest Growing Companies 3 years in a row. How did he do it? Is it luck? Hard work? Or a proven and repeatable road-map?
The average photographer makes $40k or less per year. The top 1% run 6-figure studios. Do you want to be the same as the other 99% or do you want to rise to the top, make more money than you ever thought possible and join the top 1%?
If you want to crush your competition, grow your business to unprecedented levels and join an elite group of photographers and business owners, this is a must attend class.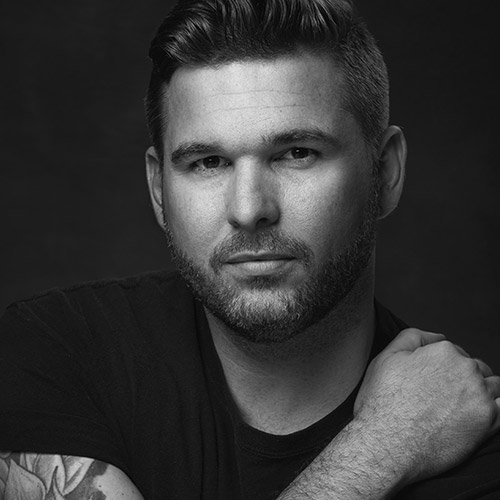 As creative entrepreneurs, many photographers find the "business" side of photography to be the most frustrating. How can you create systems that will grow your brand while allowing you to spend more time doing what you love? In this class you will learn practical marketing techniques that will fill your inbox with inquiries and empower you to take control of your online presence in a way that will let you spend less time on the computer and more time behind the camera:
· SEO Basics: How to get found online
· Social Media: Choosing the right platforms and message for you
· Charitable Marketing: How to become a part of your community and give smart
· Time Management: Fitting marketing into your routine without getting overwhelmed
· Content Creation: Using your blog and social media to become an online source instead of a commercial
Gary Hughes will use his years of experience and methods of running
a full-time, working photography studio to give you real, honest
answers and solid takeaways on how you can get on top and stay on top of your marketing. Master your marketing, grow your business and live your dream.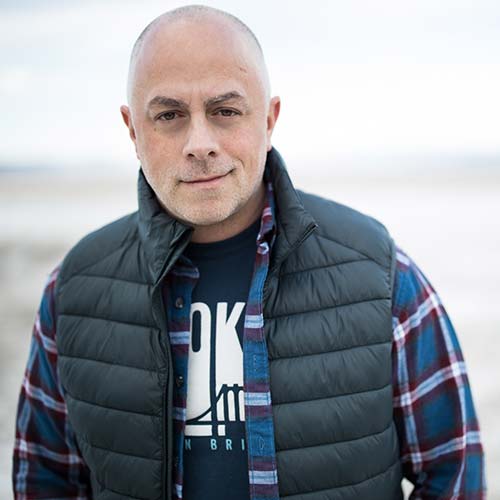 The market has changed and so must your pricing and packaging. Sure, you watched Sal on CreativeLive, but that was 5 years ago! Innovate or Die is the mantra and during this time, Sal has changed his marketing, his style, his client offerings, and the overall way he runs Salvatore Cincotta Photography. Sal will be covering pricing basics – everything you need to know for the basics of how you should price your work. In addition, Sal will be covering his package structure for Seniors, Weddings, Families, and Portraits. What about those deadly digital files the clients always want? Sal will be discussing how and when he gives away digital files, edited digital files, etc.
Other topics covered:
· How to maximize online sales with out of town clients or friends and family orders
· Booking through Skype
· New products and services being offered to clients and how to price them
· Managing the client experience through automation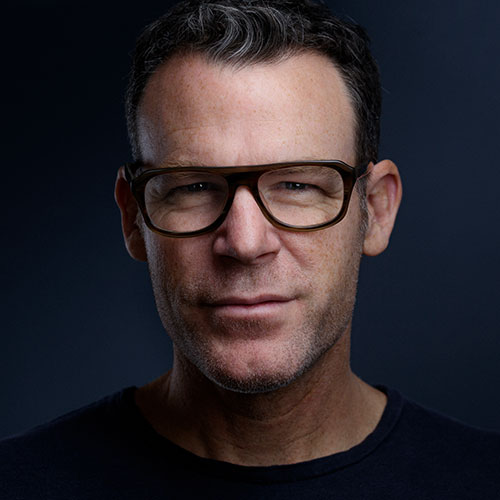 The Power of the Portrait
In this day and age more photographs are being taken than ever in human history.
Photography has become the #1 hobby in the world and we as individuals find ourselves more often than ever in front of a camera. Though this is the case the lure of being photographed remains the same and everyone simply wants one thing, to look their best. Peter Hurley has diligently worked at creating images that his clients are proud of for the last 17 years.
It's been easier said than done as he explains in his TEDx talk "Bridging the Self Acceptance Gap" and in this talk he continues to champion his effort of using imagery to stimulate his subjects to understand their true beauty. He'll teach you his simple but effective techniques to pull out an individuals personality while drawing from his personal experiences to show just how touching these crucial moments have been throughout his career.
So join Peter as he brings you on a journey where you'll come to understand that the picture you've taken of your subject should simply be a byproduct of the experience you had the opportunity to give them.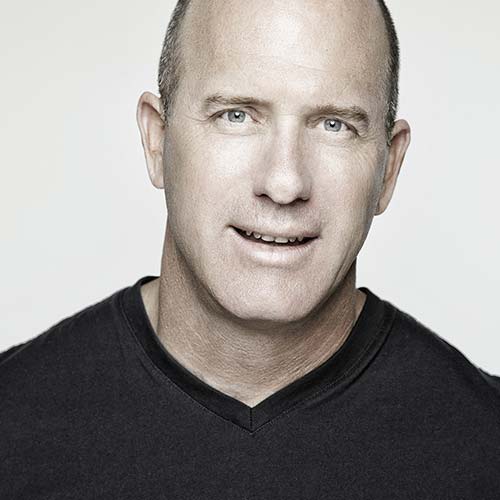 Thriving in the Marketplace
Having the skill set to create amazing images is one thing, but. learning how to market your work is equally or if not altogether, more important.
History has proven that photographers who create the best pictures aren't always the most successful. This is because the key to creating an income primarily boils down to one thing, marketing. Studies have shown that only 5% of creative artists market effectively. How do we know when we fall into that 5%? When we are out-billing 95% of our competition.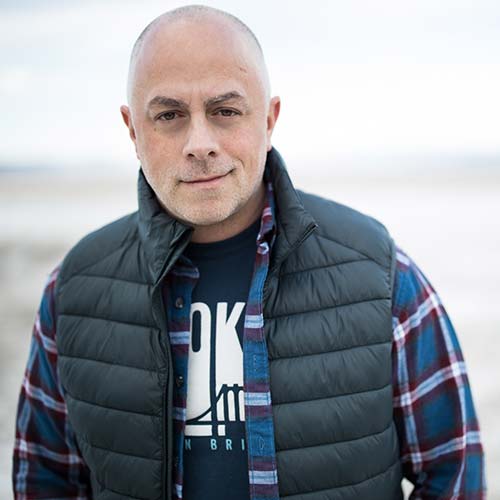 Think Big: Building a Million Dollar Brand
It's hard to imagine making a million dollars as a professional photographer, but it's possible. And no matter what your goals are in this industry, thinking like a million dollar brand will immediately change your outlook and your bank account.
Sal will teach you how to plan for success and elevate your business and your brand to its maximum earning potential.
NO MORE EXCUSES. Success is yours for the taking!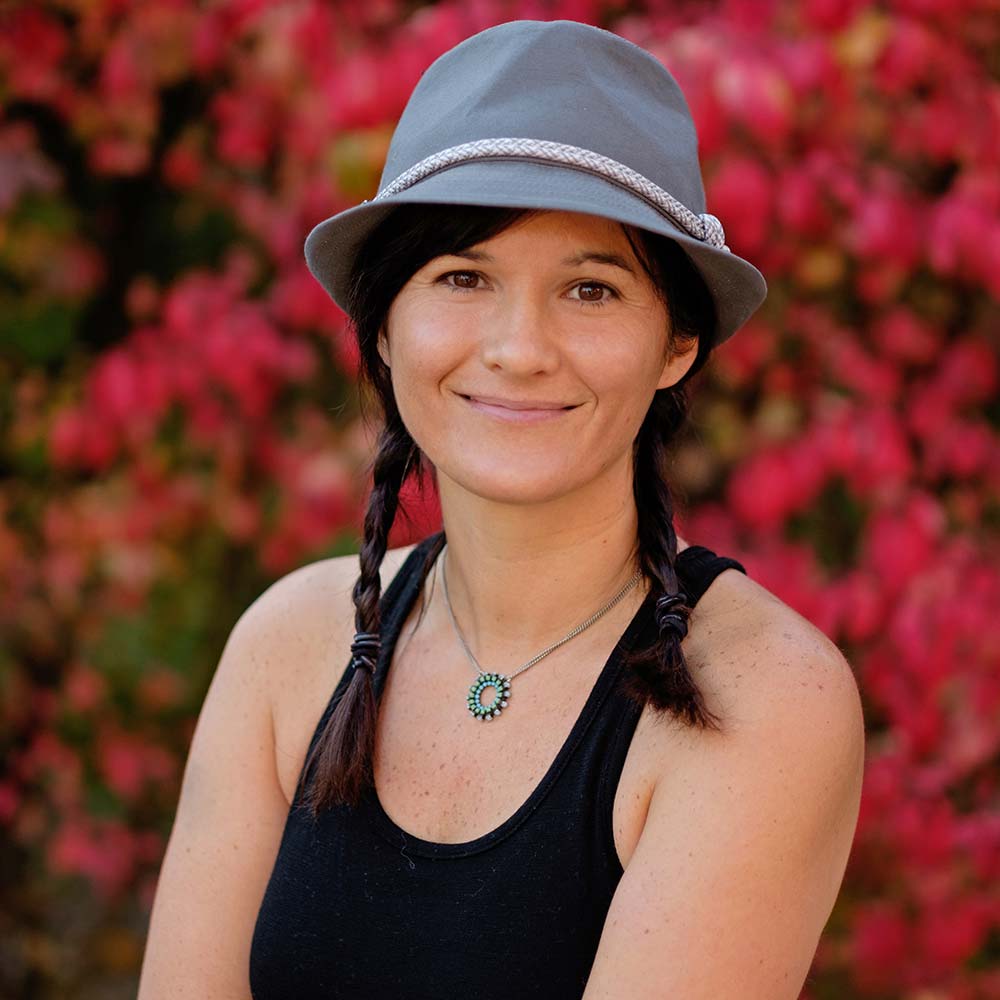 Relationship-Based Clients
In a crowded market, what makes your business stand out? Learn how to use relationship-based marketing to gain a deeper understanding of your market, allowing you to hyper focus your brand and meet the needs of every customer that walks through your door. Learn to tell the story of your brand effectively and in a way that resonates with your client base. Through this customer-centric, storytelling approach, you can find clients with whom your message resonates, foster connection, improve communication, and move beyond "happy customers" to create brand ambassadors and true advocates for your business.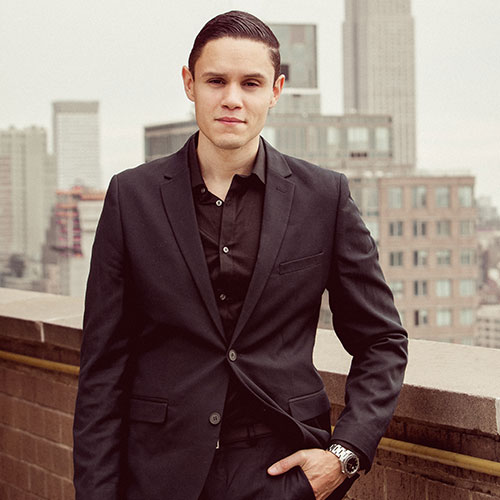 Marketing on a Budget: Hustle Like an Artist
Let's be honest. Most photographers don't have hundreds of thousands of dollars to market their business. More than likely, you're working on a shoe-string budget, where every dollar counts. Whether your marketing budget is $50 or $500, there are plenty of ways you can market your small business on a budget. Photographer and author Jeff Rojas will discuss simple techniques that he uses in order to market his photography business on a shoe-string budget for maximum exposure.