2019 shutterfest speakers
This year's lineup and courses, with over 70 speakers and 175 unique classes, are sure to deliver an incredible experience for all ShutterFesters.
Union Station provides the perfect backdrop for hands-on learning, spacious classrooms for lecture and live demo classes, and the best atmosphere for letting loose at night with your fellow 'Festers. Again this year, we will be limiting the hands-on classes to 50 and increasing the amount of live-demonstrations and lectures, with more of an emphasis on intermediate and advanced classes than last year for a better learning experience for everyone, all around.
Class registration is first come, first serve, and will open up two weeks before the event for all attendees IN THE SHUTTERFEST APP. Be sure to READ THE FAQ and monitor the private Facebook group for more details.
Skill Levels
Beginner: Just starting out or relatively new to a given subject matter. Basics will be covered and the course will move at a slower pace. The instructor will spend a little more time trying to explain concepts to ensure everyone is following. On a scale of 1-10 consider this level a 1-3 on the given topic.
Intermediate: Has a grasp of some basic concepts. This course level will move at a faster pace and assume you have basic knowledge covered on the given subject matter. On a scale of 1-10 consider this level a 4-6 on the given topic.
Advanced: You have working knowledge of the given subject matter, but are looking for more fine-tuning and some advanced topics to take your work to that next level. DO NOT expect instructors to explain basic concepts in this course. On a scale of 1-10 consider this level a 7-10 on the given topic.
Class Type
Hands-On
These are shooting courses. You will be shooting and working. Bring your camera, gear, or whatever you need for the course and to create create images. Expect to have some level of shooting.
Live Demonstration
These are instructor-led courses where you will see a live demonstration of what the instructor is teaching. You can still bring your camera to these courses and you can photograph, but the goal of the course is NOT for you to shoot or to ensure you get a shot. The goal is for you to see how and why the instructor does what he/she does in order to get the final result.
Lecture
These are non-shooting courses. Typically classroom-based, bring your laptop and notepad and focus on learning!
$3000 Wedding Albums Made Easy
Speaker: Jeff & Lori Poole
Don't miss this sequel to our sold-out ShutterFest 2018 class, "$6000 Weddings in a $2000 Market"! (Don't worry, you did not have to attend that class to get the most out of this one. ) If you're looking for a way to increase your wedding averages, even in a small town, this class is for you. Our studio is in a little beach town where the average wedding photographer costs $2000. One of our biggest secrets to above-market-average wedding sales is high-dollar wedding albums. Nearly two-thirds of our clients chose to add a wedding album to their package last year! Albums brought in an extra $2500 per client, and sometimes as much as $4000 – on top of their original wedding package.
What we'll go over:
What to look for when choosing an album company
Strategies to incentivize album purchases
Secrets to helping your clients design larger and more profitable albums
Streamlined album design workflow
Policies for pain-free revisions, timelines, and payments
Don't dread albums any longer! After this class, you'll see albums as a lucrative and painless addition to your wedding business.
Sponsored by: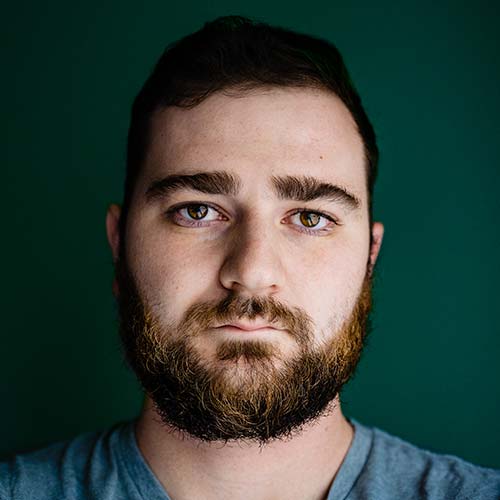 10 Off-Camera Flash Techniques for Award-Winning Wedding Images
Speaker: Carsten Schertzer
Full immersion course dedicated to sharing everything I know about off camera flash. From the very basics, to the most advanced. Every trick, and technique I use to create epic award winning imagery will be at your disposal.
10 Pieces of the Profit Pie
Speaker: Lori Nordstrom
Learn why planning is so important to a profitable business and the 10 areas that need to be planned for success. You'll learn the keys to productivity and how to stay motivated while avoiding burn-out. If you are currently "winging it", you are missing the structure and systems that you need to be surviving and thriving as a business owner in the photography industry!
Sponsored by: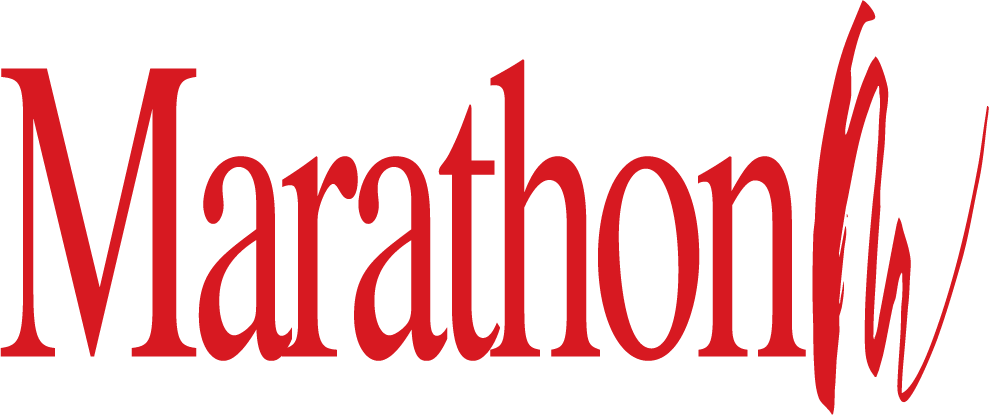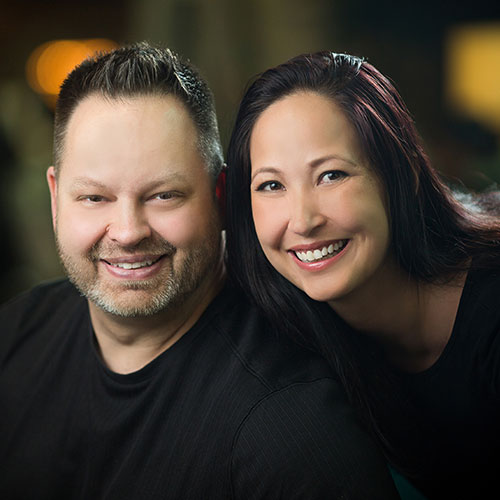 10K A Day Santa Sessions
Speaker: Paul & Melissa Pruitt
Learn how we make over $10K a day with Santa sessions every year! We are pulling back the curtains & revealing our secrets to success!
In this class, Paul and Melissa will share how they have built their Santa sessions from zero to over 100 sessions a year. They will cover the marketing and sales techniques they used to grow this successful segment of their business.
5 Minute Portrait Retouching
Speaker: Jeff & Lori Poole
As photographers and business owners, time is our most valuable resource. The more time we spend editing and retouching, the less time we have to run our businesses, to get new clients, or even to spend with family. You CAN speed up your workflow with a little know-how!
In this class, we'll cover the essential Photoshop tools and tricks you need to know for a speedy portrait retouch. But retouching doesn't start in Photoshop! We'll also cover crucial "pretouching" tips that focus on how you shoot, cull, and process images in order to make retouching faster and easier. We've used these techniques to offer same-day in person sales, which increased our portrait averages by $500! If you're up all hours of the night editing images, or if your turnaround time is longer than you'd like, this class is for you!
Sponsored by: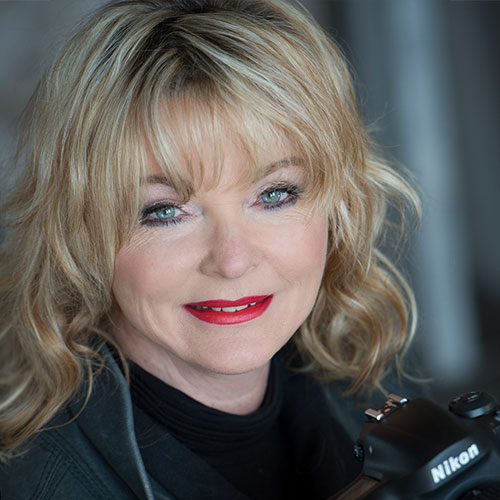 A Fresh Approach to Glamour Photography
Speaker: Bambi Cantrell
Bambi Cantrell is well known for her creative approach to glamour photography. She will show you how to create gorgeous looks for your models, using simple lighting and posing techniques. Afterwards, you will have the opportunity to photograph the models under her guidance, capturing amazing images.
Sponsored by: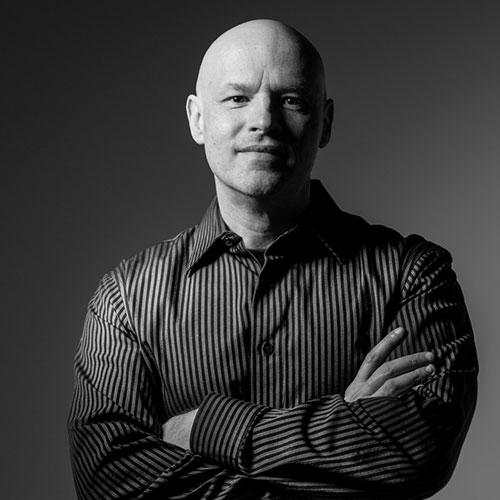 Advanced Composition
Speaker: Scott Detweiler
What can take an image from a good one to a great one? Deep understanding of subjects like the crop, colors, lines, and other more subtle details can take your photography to the next level. The composition is critical and you don't want to get stuck on the plateau thinking that the "rule of thirds" is the best way to layout an image, as it is only the beginning! In this compelling class, we will cover many topics that will open your mind and allow you to create a higher level of art. We will look at examples from some of the great master painters and photographers, break down those concepts, and then apply them to our photography. It will be eye-opening and will certainly change the way you approach your photography.
Sponsored by:
Adventure Portraits: Pushing Past Your Comfort Zone
Speaker: Cathy Anderson
This is not a class for the faint of heart, so leave your fear of heights and comfort behind! If your clients love to take an adventure for epic portraits, or if you're stuck in a rut and want to start a new creative journey, this is the class for you! This class will inspire you to push past your normal comfort zone and showcase every facet of an adventure portrait session with me, beginning with the sheepish girl who screwed up her first wedding with to rolls of film to the fiercely adventurous woman and photographer I am today. I will showcase the setups (lighting and safety) and hangups during an adventure portrait session (from couples to rock climbing), how I rally a group of exciting and supportive people around me, and all that we endure to "get the shot" (dragging hundreds of pounds of equipment up mountainsides, exploring cliffs, climbing mountains, navigating night skies, and more!). The class will also cover behind-the scenes tricks, posing, communication with clients, social media, and post-processing. If you're stuck in a boring, non-creative rut, sign up for my class and I promise you'll leave feeling like you're ready to conquer a mountain of new ideas!
Sponsored by: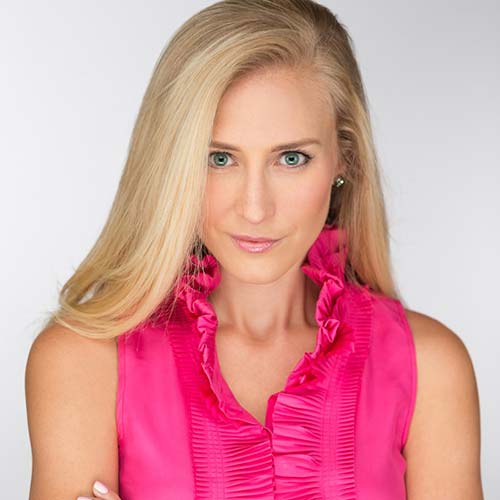 All You Need To Know About Face Aware Liquify
Speaker: Kristi Sherk
There's an extremely powerful hidden gem inside Photoshop CC – the Liquify filter! Face aware liquify allows you to use Adobe's powerful facial recognition software to make tweaks to any of your model's features. And when I say any, I mean ANY feature on your model's face! This incredibly smart technology will blow you out of the water and you'll be dying to use it in your next editing session!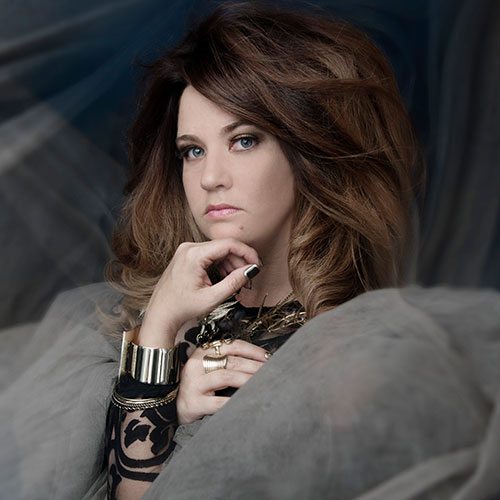 Allowing Yourself to Reach and Celebrate Success
Speaker: Casey Dittmer
Stop making excuses. Success doesn't just come. It doesn't just happen. You have to work for it. Sacrifice for it. It's time to take action.
The journey from near rock bottom to great success is hard and full of surprises. Set yourself up. Hustle!
Sponsored by: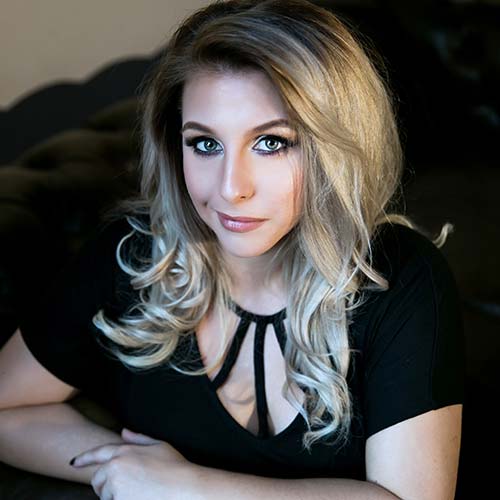 Attracting Your Client: Photography Marketing Made Easy
Speaker: Karen Bagley
When it comes to marketing your business it's hard to know where to start, where to spend your money, and how to attract the right clients. In this lecture class, we will discuss how to start your marketing journey off right, while getting the most bang for your buck.
We will discuss all the different avenues you can use to expand your influence, both offline and online. We will jump into proper branding for attracting the right clients, and the importance of how you present yourself online. We will learn how important social proof is for your business, how to properly grow it, and what to do once you have it. We will take a deep dive into the world of social media with Instagram and Facebook marketing. We break down the basics of how to get the most out of social media organically by using proper hashtags, curating a beautiful page, and creating content people will love. Finally, we'll show you how to get the most out of your budget by correctly using paid ads and the benefits of SEO.
Sponsored by: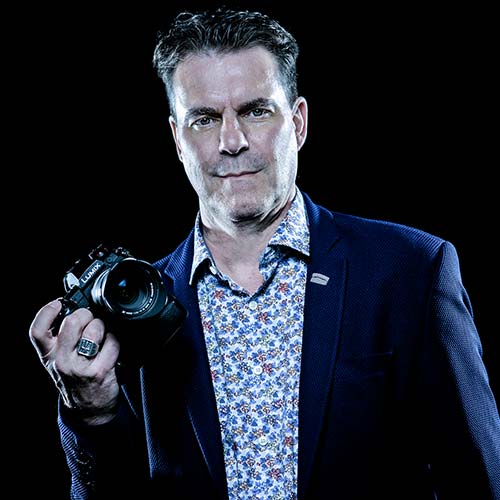 Autopilot Workflow for Photographers
Speaker: William Innes
Workflow is where the money is made in a photography business. William will discuss two separate workflows for professional photographers. First he will talk about putting your business on Auto-Pilot. Equipment, software, business practices and other tools will be revealed to help you get time back from the computer and enable you to market more and shoot more. Next in this age of everything mobile and travel – William will layout a mobile based workflow – to organize and edit on the go!
Sponsored by:

Awkward to Authentic: Playful Posing for Couples
Speaker: The Blumes
Do you get nervous about directing awkward photo shoots? Great portraits are more than a list of camera settings. They have story , connection, and emotion! If overly technical posing frustrates you, join The Blumes (originators of the"Posed to Playful" movement) for a totally fresh approach to photography!
Directing a live couple alongside the Blumes, you'll learn how to help couples fall in place and feel free to express emotion for your camera. You'll connect with couples like "old friends" immediately, so clients don't require extra hours of your time before and during shoots. Using their favorite prompts and role-playing games, you'll be confident and excited about giving your clients an authentic experience and stunning images at every shoot!
Sponsored by:

Be Your Own Art Director: Create Stunning Conceptual Images
Speaker: Kerri Jean
Learn how to define your story and create your own imaginative images!
This class will offer an in-depth look at creative production. This class will teach you the steps to take to complete a conceptual image with minimal post production. Learn how to create your concept, break it down into components, create a mood board, and communication tactics for collaborating with other artists. As well as explore the importance of using props and symbols while touching on the technical aspects of composition, lighting, etc. Taking the time to prepare and using the tools you'll learn in this class, you will be able to communicate your concept and tell your stories in stunning final images.
In this demonstration class, celebrated artistic photographer Kerri Jean will go through the steps of creating conceptual images to help stir your creativity, creating a beautiful portfolio of dreamy imagery and providing a unique experience for your clients.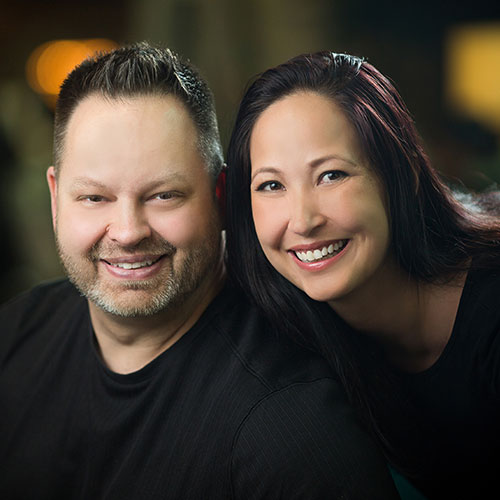 Become a Social Media Beast: Turn Followers into Paying Clients!
Speaker: Paul & Melissa Pruitt
Attract the clients you want by learning marketing tactics of multibillion dollar marketing agencies. In this class, we will share with you the secret techniques that online marketers use that are little known in the photography industry. We will share real life strategies that we have used to leverage our social media to convert followers into paying clients. The social media game is no longer about likes, but about creating purposeful content, community, and relationships that extend beyond the online space.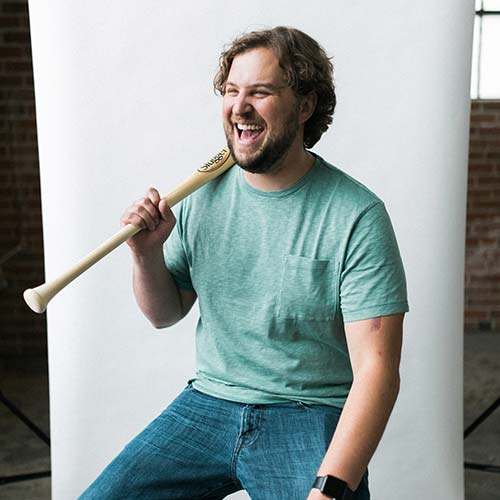 Beginner's Guide to Blowing Up Volume Work
Speaker: Matthew "The Body" Kemmetmueller
The number one question I get asked the most from attendees is "how do I get into volume?". This class will cover how to create marketing pieces, reach out to accounts and a starters guide to workflow for high volume jobs.
Sponsored by: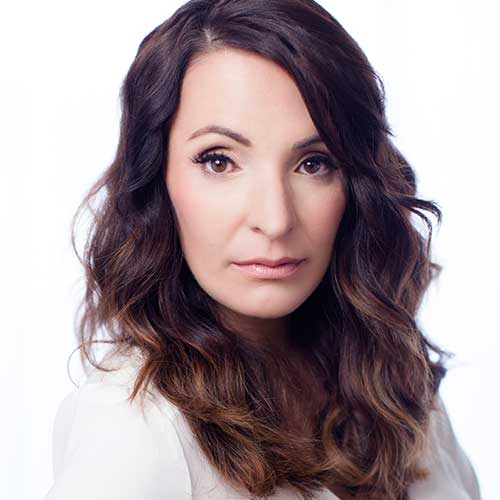 Bend that Light! | Glamour Photography with Natural Light
Speaker: Mariea Rummel
Natural light glamour is all the rage. From teenagers to mature men and women, glamour photography is a sophisticated market. You will familiarize yourself with this technique and build a portfolio at the same time. You will learn:
How to create your look and feel
Bending the light
Posing techniques
Sponsored by:
BIG Mobile Sales In Your Underwear (Without IPS)
Speaker: The Blumes
So.. you know print orders can grow your business big time! But you're nervous about in-person sales. Or maybe you're in a destination market. Are big sales really possible outside IPS?
It's time you learned to dress your upper-half for bigger sales! With 70% of their income resulting from post-session orders (much of it online), the Blumes will show you how to sell in your underwear. You'll see why a "Mobile Premiere" surpasses traditional online gallery sales every time, plus learn their system that's perfect for destination weddings and out-of-town portrait clients. Also find out exactly what to say during a 15-minute Mobile Premiere that will save you hours of in-person meetings. Do all this easily, using software that makes the process simple and profits reliable. No pants required. (*Don't worry — pants will be worn in class!)
Sponsored by: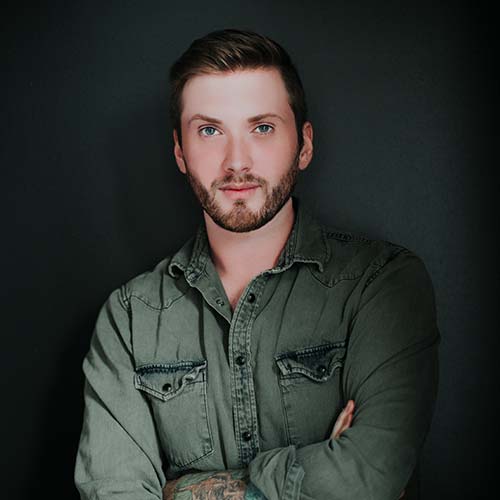 Boudoir Posing
Speaker: Matt Mathews
Posing all body types and learning to create a fun and comfortable atmosphere for your boudoir clients.
Sponsored by: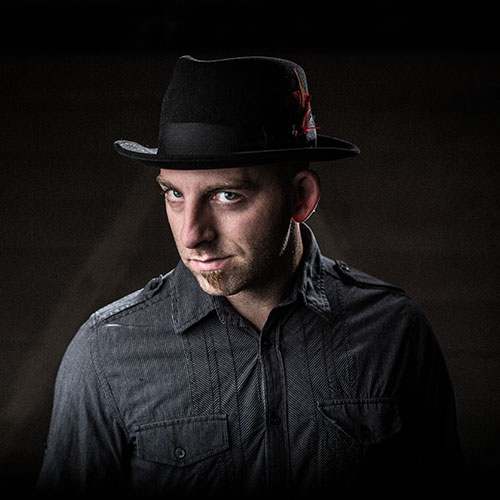 Boudoir Posing Secrets Your Clients Want You to Learn
Speaker: Mike Lloyd
Learn the fundamentals of boudoir posing to make your clients look amazing and how to avoid some of the most common mistakes.